This is Amy, and her family.
She is not only drop dead gorgeous, a mother of 3, a amazing wife, fabric designer and business woman, but she is sick.
Our hearts ache.
Her blog is all about her designs and patterns...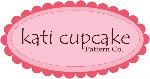 Anyway, her sisters are putting together a concert and blog to help raise money to take care or medical expenses, Go
HERE
to see the details of her benefit concert or just to donate whatever you can. I think the most important thing anyone can do at this time is just
SPREAD THE WORD
. Post this on your blog or send a link here for people to see. You never know who is willing to help.
Amy is strong.
She can do this.
But she needs as much support and love as she can get.